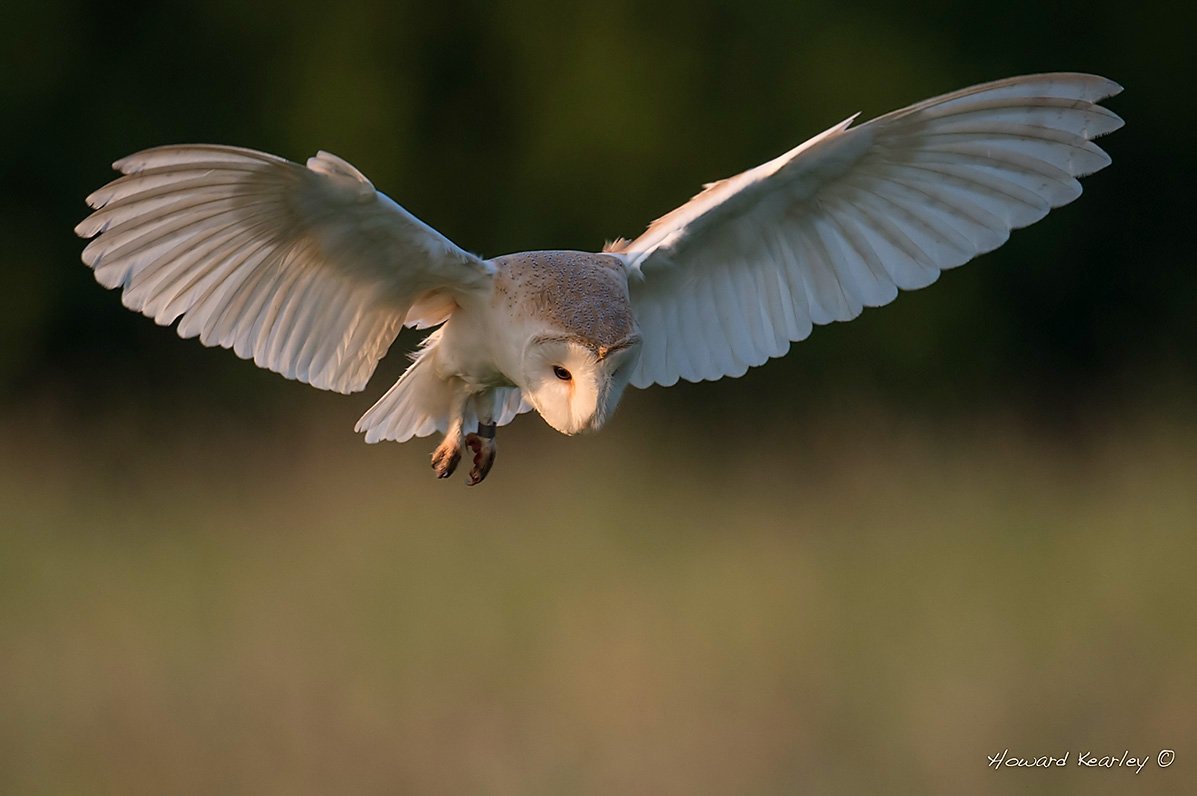 Philip Gowdy
Oct 23 2020 3:31 PM
Howard been following you for the past year or two and love your work. Although I have been a professional photographer for over 30 years, Wildlife is a fairly new subject matter for me and really wanted to say just how inspirational your images are to us all.Many regards.
fabianno
Apr 08 2020 7:36 AM
Your website is very cool, i have bookmarked it.
Meredith Hall
Mar 08 2019 11:50 PM
Howard, stunning photography. What a beautiful gift of artistry. Oh, how nature inspires! Thanks for fun times on the slopes of Snowmass. ~m
John Boyd
Oct 11 2018 9:48 AM
Hi Howard...lots of wow factor in your galleries - you sem to have most of the shots I would to take myself !
John Crain
Mar 23 2018 2:15 PM
Greatly enjoyed your bird photos. Your captures are way above average.
PAULINE EVANS
Dec 15 2017 8:25 AM
LONG TIME NO SEE HOWARD.YOUR PHOTOS ARE AWESOME.G'DAY FROM OZ
Stephen West
Dec 10 2017 12:00 PM
Howard, you really should get visitors here to take a look at some of your recent raptor shots - some really superb and original shots of Goshawk and Golden Eagle there. Congratulations yet again!
Rob James
Jun 05 2017 7:09 PM
Purchased photo at the Fringe Flower Show 3/6/2017 So just looking at your site to see if you have Potrait images , Wonderfull Skills to produce photos we can enjoy
Max Newman
Jun 03 2017 2:16 PM
I love your photos that were at FFF today, amazing.I love taking photos of nature. Take a look at my instagram, my name is max___newman😊
Dave Brotherton
Nov 24 2016 5:56 PM
Just been looking at your website and I must say you are an excellent Photographer, the images are outstanding.
Judy Short
Oct 27 2016 2:54 PM
Saw your beautiful picture of the Barn Owl in the cafe at Pulborough Brooks today. Just such a stunning photograph !
One day I shall have a shot like that... hopefully
David Clark
Sep 29 2016 6:51 AM
Saw your kingfisher on the Fred Miranda site. Used google to find your web site. You have a fantastic set of bird photos! I have just started through them. With so many great shots this will take several visits.
Steve West
Jun 16 2016 10:54 AM
Hi Howard - just to say I really love your Bee-eater photos. Superb work! PS The others are great too, but the Bee-eaters are stunning!
Kerry Le Bern
Jun 10 2016 3:06 PM
Hi Howard
It was great to meet you at FFF last weekend. I love your photography - absolutely beautiful photos. In fact I am just sharing them with my mum. Hope you had lots of business from FFF. Be interested in any shots of our duo. Kind regards
Kerry
Marciano Gain
Sep 05 2015 8:40 PM
was lovely to meet you today. Your pictures are stunning, I love these owl shots. Stunning
Romney Turner
Feb 12 2015 6:45 PM
Many thanks for your input the other day, most appreciated. Love the website and totally jealous of your bird shots especially the wonderful Blue Throats, we never get this close in Spain.
Ian
Jan 12 2015 1:00 PM
Howard, I saw your exhibits at Warnham Nature Reserve yesterday and can tell you that I was impressed enough to visit your website too. What can I say. You have some stunning images of which you must be very proud. Very well done. Hope to meet you sometime out in the field!
Malcolm
Dec 05 2014 3:31 PM
I've only just found your rough legged buzzard photos. Lovely set, my favourite is 2108 with the angled wings.
Malcolm
Nov 27 2014 10:31 AM
Fantastic photography Howard, taking my time to look and enjoy.
Steve West
Sep 27 2014 9:40 AM
Hi Howard - some really nice bird photos here. I'm going to need some time to look at them all, but so far some of the Barn Owls and Red Kites are smashing!
Ann & Brian
Mar 26 2014 3:29 PM
Thank you for talking, at our local club, about your hobby of nature photography. You certainly showed some excellent photos & gave us some wise tips for which we can't praise you enough. Thanks once again for sharing you passion.
Paul Connor
Mar 26 2014 10:38 AM
Howard, A great website, your passion for wildlife shows through. Your photographs of Kingfishers and Owls are particularly stunning.
Corinna Hardware
Mar 25 2014 10:14 PM
Awesome images .. thank you for sharing them with us earlier, Just Awe-inspiring

Gordon & Maureen
Dec 08 2013 4:38 PM
The bird galleries are totally amazing. You have a brilliant eye, and knack for capturing images of these gorgeous creatures.
Phil Wise
Nov 23 2013 10:14 PM
My Mate is a real Artist. Thank you wonderful work.
Sonia Solanilla
Aug 22 2013 8:22 PM
The photos are great, they make me want to keep trying.
Thanks everyone for a great time
Sian
Aug 22 2013 8:14 PM
Hi Howard! Thank you - you definitely captured the spirit of the kb4 girls weekend really like your other photos too!
Lieke
Aug 22 2013 7:50 PM
Hi Howard, thanks for the great pics of the KB4Girls event. Action packed!! The huge lens paid off
Umulinga Karangwa
Aug 22 2013 10:16 AM
Hi Howard,
Amazing pictures of the KB4girls weekend!! Great memories! Thanks a lot! U
Chris Prince
Aug 13 2013 7:51 AM
Hi Howard great pictures keep up the good work best wishes Chris
Amanda Martin
Jan 16 2013 7:42 AM
Love your pictures, the Barn owls my favorite. Keep up the good work. Look forward to seeing your future shots.
Sue D
Jan 14 2013 12:42 PM
Hi Howard, the photos are amazing, thank you for sharing them.
Matt Latham
Dec 09 2012 11:54 AM
Superb website Howard with lots of fantastic images
Dorian mason
Nov 23 2012 12:24 PM
Hi Howard
Love the Hooded Merganser Shot

Nat
Feb 09 2012 1:04 AM
wow. those are some cool pictures.
Tonya
Feb 09 2012 1:02 AM
this is a great website, I love The Photos you have on here Howard & Jackie Rock .... TC
Tony Moss
Jan 16 2012 12:01 PM
Hi Howard, Good to see you yesterday, a cracking website and the SEO shots are great, a shame they didn't perform. The waxwing photos are v. nice with a fantastic complimentary background, nice work.
Chris Mills
Jan 03 2012 5:25 PM
Amazing images Howard. Very jealous of your SEO fighting shot!
John Goode
Jan 02 2012 5:35 PM
I love your portfolio.
Mike Hayward
Dec 15 2011 6:59 PM
Wonderful photos-a pleasure to view, well done
Luis de Grouchy
Nov 28 2011 12:13 AM
Hello there. I was the chap standing behind you and talking to your partner while you were photographing the 4 owls we were privileged to be watching this sunny Sunday afternoon. She gave me your card and I have been viewing the pictures you took earlier in the week. Amazing. Looking forward to seeing the ones you took to day. All the best Luis
Richard Roberts
Nov 13 2011 11:15 AM
Hi Howard, Really nice to meet you at the Shoreham Craft Show, what AMAZING PICTURES you have taken they are realy fantastic, as we said I would realy like to come out with you if that is ever possible? with my small Nikon. Best regards Richard
Sandra Lark
Nov 12 2011 4:46 PM
Wow, a-ma-zing photos. What inspiration - I dream of being able to take pictures like this! (time to save up for a better camera!) I enjoyed meeting you both at Shoreham today, and love my cards. PS. The fighter jet I mentioned that I saw at Shoreham was the Sea Vixen - I recognised it from your wonderful photo!
Mike & Ann
Oct 31 2011 1:18 PM
Brilliant as always. A masterclass
Ros
Oct 30 2011 6:17 PM
Fabulous pictures, Howard, as always. Many thanks for sharing them. All the very best for 22nd Nov.
Carol
Oct 30 2011 4:26 PM
Stunning beautiful pictures Howard. Thank you for sharing them.
Best wishes Carol
mick
Oct 12 2011 6:37 AM
love your photo's Howard great web site
Simon Moore
Sep 07 2011 7:04 PM
Great photos howard, when you free to give me a masterclass in photography and PS.!!

Keep up the good work
Lin Harris
Aug 19 2011 11:10 AM
Howard, the photos are stunning. Give up the day job.
John Wooler
Aug 10 2011 7:48 PM
hi Howard, wow you are a very talented guy very impressive site. Can you do something with my hair though?
Mahir Aktas
Aug 08 2011 3:35 PM
*extremly good*
it was really nice pleasure for me .I can not wait to see new categories ..

cheers
Eric Gurwin
Aug 07 2011 3:05 PM
Beautiful images and superb looking website...well done my friend!
Karl Witt
Aug 07 2011 1:47 AM
Howard my friend............Your images are an excellent tribute to your dedication to the outdoors in all respects!
By the way, amongst many wonderful images I find your series on the Little Egret to be one of the best I have ever seen, well done and all are well seen.
Alan Milnes
Aug 07 2011 12:20 AM
Beautiful website, nicely designed, easy to navigate. Stunning images Howard. Good luck with this new adventure.
Socrate Gentile
Aug 06 2011 7:22 PM
A top quality website, Howard! with a very effective design and valuable and inspiring content. The Menu is clear and easy to navigate and the photo galleries are stunning! Well done!
Socrate
Rosie Broadley
Aug 05 2011 8:08 PM
Wow. Amazing. Such detail captured to perfection. Loved the owls, puffins and the landscapes. More please.
raymond barlow
Aug 05 2011 4:12 PM
! very cool website Howard, thanks for sharing your wonderful talent!
Jeff Carter
Aug 05 2011 8:31 AM
Thanks dude, awesome photo of me ripping up the shorebreak
Tim Kuhn
Aug 03 2011 8:50 PM
Howard, you motivated me to peruse your galleries and I am sure glad that I did!! Wow Howard, I have only had time to check out the Puffins, Razors and Gannets so far and you sure do have some stunners in there!!! Excellent work my friend.

Tim
Judith
Aug 02 2011 6:53 PM
Fab proud of you

Mike & Ann
Aug 02 2011 3:43 PM
Brilliant as always. We're lost in admiration. Keep 'em coming
Roz Tovey
Aug 02 2011 2:18 PM
Love the new website, Howard. As always, your photos are just amazing. Made my day just looking at them.
Carol Byrom
Aug 02 2011 12:12 PM
Your pictures are amazing Howard, you must have so much patience to get such great wildlife shots. Keep up the fantastic work.
Rob and Jacquita
Aug 01 2011 8:57 PM
Great new website H, and brilliant photo's
Gem
Aug 01 2011 8:20 PM
Beautiful pictures Howard! Love the new website!
rich
Aug 01 2011 6:48 PM
pictures are fantastic...
Jackie
Aug 01 2011 5:20 PM
FANTASTIC! Love your new look site Howard, it sets your photos off a treat! Jackie x
Dorian Mason
Aug 01 2011 4:34 PM
Hi Howard love the new web site the photos are world class regards Dorian
Laura
Aug 01 2011 2:38 PM
Howard the site looks AMAZING and the pictures are so Beautiful I love them all
Frazer Stewart
Aug 01 2011 2:04 PM
Nice one Howie , excellent photos and a great website !!
Daphne Parr
Jul 23 2011 6:59 AM
Super pictures Howard, some of the best I have ever seen.
Daphne Parr
Jan & Dave Hunt
Jul 23 2011 6:59 AM
We loved looking at all your shots. Dave has a Nikon D90 camera now so we can take pics of all the flora and fauna here. Good luck with your website for the future.
Jan and Dave Hunt
Doug McKenzie
Jul 23 2011 6:54 AM
What can I say. Wow.
Best wishes.
Doug
Doug McKenzie
AmyC
Jul 23 2011 6:53 AM
Wonderful!!
Howard,
When are we going to see your photos at the National History Museum,,,, !!!!
AmyC
Wendy
Jul 23 2011 6:52 AM
outstanding photo's
Your photo's are amazing Howard!
wendy
Rosie Green
Jul 23 2011 6:51 AM
General admiration!
Just seen your superb Gannet shots on FM so found my way here.Very much like your style of shooting seabirds from above against the sea. Just took my first trip to Skomer to shoot puffins last week. Must get to Bempton next year! Thanks for some inspiration! Rosie
Rosie Green